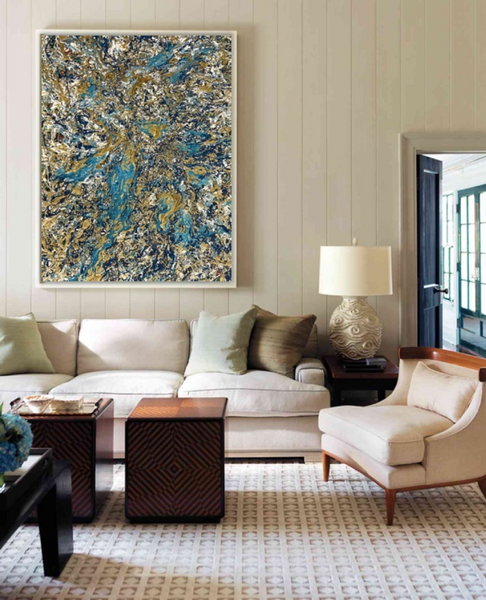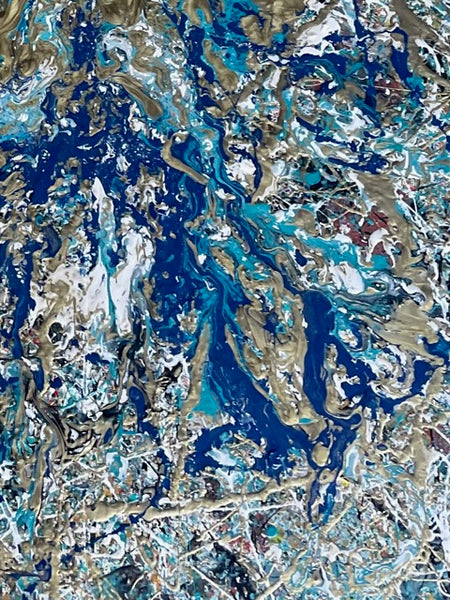 Summer
'Summer' a wild, chaotic and invigorating new works by Jack Hayes, 2023. Exploring colours of the summer in Cornwall,  this works also incorporates gold leaf.
Jack Hayes was named by the chief curator of Saatchi Gallery, London 2019 as an 'emerging master of British abstract painting'. 
'Summer', 150x100cm, oils on canvas, original painting, signed on reverse and ready to hang. Jack Hayes 2023
Optional framing service available on request
Worldwide courier
ORIGINAL
Oil on canvas, signed and ready to hang. Approx 100x150cm. No prints or copies of works are ever made. All works are produced on locally sourced materials with minimal carbon footprint.
PERSONALISE
A note from the artist can be added to the reverse of the artworks to personalise this piece.
BESPOKE
A similar works can be commissioned to your specific requirements at no extra cost. Just email us north55gallery@gmail.com

North55 is an artist-led, family collaborative with over 40 years in the art world. To read more about our philosophy visit our 'about us' page.
We have a long established reputation and experience working with private collectors, interior designers and commercial clients worldwide. We have am artist-led gallery on Arwenack Street, Falmouth, Cornwall.